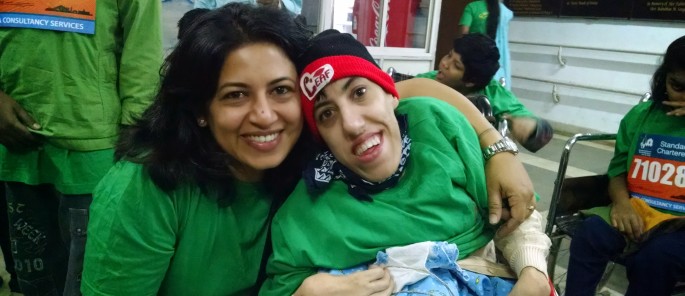 Prety Kutty (Visionary)
"Having a Special Child is perhaps the most powerful experience in the world", says Prety. "It changes your life completely, as you watch your child struggle with little things. Sometimes you even feel helpless, trying to assist your child overcome the tiniest of hurdles. But it's an eye-opener that strengthens you from within, when you notice that your child, though differently-abled, manages to stay happy, in spite of everything".
It has been a learning experience, and one that has taught Prety to empathise with parents of Special Children. She had her first glimpse of the need for financial security in these parents when she met a couple at a clinic for Special Kids, who would forsake one meal a day- every single day, just to save enough money for their child's physiotherapy the next day.  It had moved her to tears, when she saw the plight of parents with a financial handicap, especially when they had Special Kids to bring up.
She made up her mind to do something to help. And the idea of ACWF was born. With help from like minded people, the Trust was registered and started functioning in September 2014.
Prety's dream is to make all of society aware of Special Needs, and urge them to do their bit in helping these children. "It's only when society realizes how beautiful, though unfortunate, these kids are, will they lend out their hand to hold. It is an experience like no other. There is so much warmth and love these children can give you, that you can actually forget your worries forever.  Reaching out to these kids will change your life- for good", she promises with a smile.